| | |
| --- | --- |
| Published December 13, 2021. Open access. | Gallery ❯ |
Amazon Scarlet Snake (Pseudoboa coronata)
Reptiles of Ecuador | Serpentes | Colubridae | Pseudoboa | Pseudoboa coronata
English common names: Amazon Scarlet Snake, Crowned False Boa, Black-headed Scarlet Snake.
Spanish common names: Culebra amazónica escarlata, serpiente escarlata.
Recognition: ♂♂ 97.5 cmMaximum distance from the snout to the tip of the tail. ♀♀ 107.6 cmMaximum distance from the snout to the tip of the tail..1 In Ecuador, Pseudoboa coronata can be identified by having dorsal scales arranged in 17 rows at mid-body, a black head cap, and dorsal surfaces bright pinkish red in juveniles and red in older animals.2 This species exhibits a change in head coloration throughout the organism's lifespan. Young snakes have a black head followed by a broad white cream or light yellow nuchal collar.1 Adult snakes lack the nuchal collar or is feebly visible when present. The ventral surfaces of the body and tail are white cream in juveniles and slightly light yellow in adults.1 Among Ecuadorian snakes, Drepanoides anomalus and juveniles of Clelia clelia resemble P. coronata. However, D. anomalus can be distinguished by having dorsal scales arranged in 15 rows at mid-body, tip of dorsal scales black, and a broad white nuchal collar always present that extends from the parietal scales to the fifth or seventh dorsal scale row.2–4 Clelia clelia differs from P. coronata by having dorsal scales arranged in 19 rows at mid-body in addition to having divided, instead of single, subcaudal scales.4–6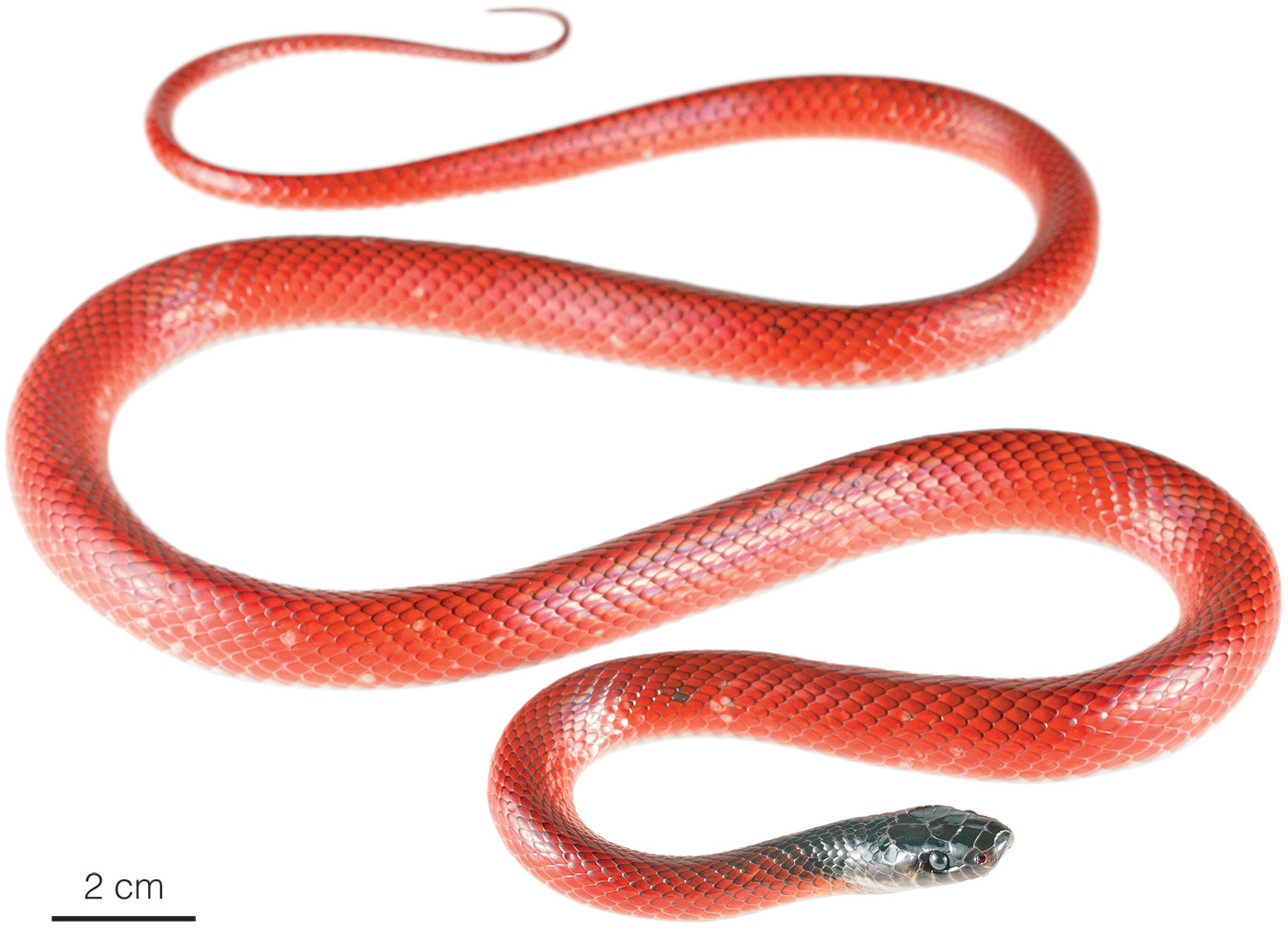 Figure 1: Adult individual of Pseudoboa coronata from El Edén Lodge, Orellana province, Ecuador.
Natural history: RareTotal average number of reported observations per locality less than ten.. Pseudoboa coronata inhabits semi-open to closed canopy rainforests, which may be terra-firme or seasonally flooded,5,7 as well as pastures,8 rice fields,9 and roadside vegetation. Amazon Scarlet Snakes are terrestrial and exhibit both diurnal and nocturnal activity.2,10,11 Individuals are usually seen active on the leaf-litter,7,11 soil,6,9 in water,6 or found hidden under logs and roots of large trees.1 These snakes forage actively in search of prey, which they subdue using constriction and envenomation.11 Amazon Scarlet Snakes have a generalist diet that includes primarily lizards (Ameiva ameiva,12 Tupinambis cuzcoensis,7 and skinks of the genus Copeoglossum2) and small mammals,6,10 but also birds, fish (genus Synbranchus),9 and snakes (Tantilla melanocephala).5 Crowned False Boas are opistoglyphous (having enlarged teeth towards the rear of the maxilla) and mildly venomous, which means they are dangerous to small prey, but not to humans.1 Pseudoboa coronata is oviparous. Females attain sexual maturity when they reach 67–76.1 cm in total length. The clutch size is 4–13 eggs.2,6
Conservation: Least Concern Believed to be safe from extinction given current circumstances..13,14 Pseudoboa coronata is listed in this category mainly because the species is widely distributed, inhabits both well-preserved forests and human-modified environments, and occurs in protected areas throughout its distribution range. Therefore, P. coronata is considered to be facing no major immediate extinction threats.13 However, the destruction and fragmentation of forested environments throughout the Amazon basin can be a threat for the long-term of survival of some populations. There are records of individuals of this species killed by vehicular traffic in areas where paved roads cross through disturbed forest.2
Distribution: Pseudoboa coronata is widely distributed throughout the Amazon basin in Bolivia, Brazil, Colombia, Ecuador, French Guiana, Guyana, Peru, Suriname, and Venezuela.15 The species also occurs marginally in the Brazilian Cerrado.15 In Ecuador, P. coronata has been recorded at elevations between 192 and 1015 m (Fig. 2).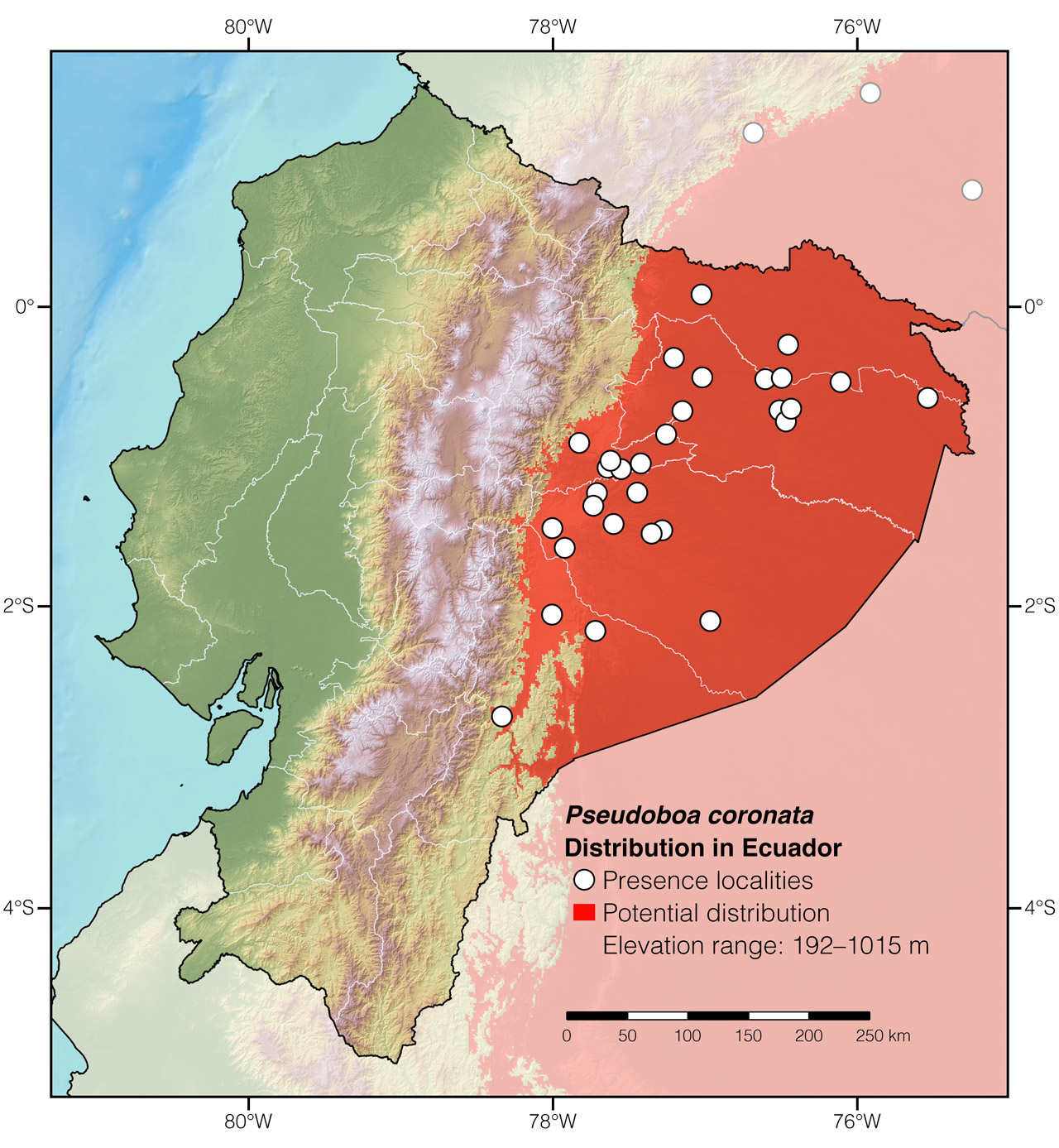 Figure 2: Distribution of Pseudoboa coronata in Ecuador. See Appendix 1 for a complete list of the presence localities included in the map.
Etymology: The generic name Pseudoboa comes from de Greek word pseudes (meaning "false")16 and the Latin word boa (meaning "ox killer").17 The name refers to the single subcaudal scales in snakes of this genus, a characteristic present in boas. The specific epithet coronata, which comes from de Latin word corona (meaning "crown"),16 refers to the dorsal surface of the head, which is uniformly black in adults or black followed by a white broad nuchal collar in juveniles.
See it in the wild: In Ecuador, Amazon Scarlet Snakes are recorded no more than once every few months at any given locality. Recently, individuals of Pseudoboa coronata have been sighted in Yachana Reserve, Suchipakari Lodge, and Sacha Lodge. Active snakes can be found at night by scanning the leaf-litter in primary and secondary forests. During the day, these snakes can be found under fallen logs and root systems of large tress. The rate of encounter can be enhanced by active searching as well as by removing leaf-litter, piles of leaves, and other surface objects.
Author: Teddy Angarita-SierraaAffiliation: Yoluka ONG, Fundación de Investigación en Biodiversidad y Conservación, Bogotá, Colombia.,bAffiliation: Vicerrectoría de Investigación, Universidad Manuela Beltrán, Bogotá, Colombia.
Editor: Alejandro ArteagacAffiliation: Khamai Foundation, Quito, Ecuador.
Photographer: Jose VieiradAffiliation: Tropical Herping (TH), Quito, Ecuador.,eAffiliation: ExSitu, Quito, Ecuador.
How to cite? Angarita-Sierra T (2021) Amazon Scarlet Snake (Pseudoboa coronata). In: Arteaga A, Bustamante L, Vieira J, Guayasamin JM (Eds) Reptiles of Ecuador: Life in the middle of the world. Available from: www.reptilesofecuador.com. DOI: 10.47051/IGOK8377
Literature cited:
Appendix 1: Locality data used to create the distribution map of Pseudoboa coronata in Ecuador (Fig. 2). Go to the section on symbols and abbreviations for a list of acronyms used.
| | | | |
| --- | --- | --- | --- |
| Country | Province | Locality | Source |
| Colombia | Caquetá | Belén de Andaquíes | UAM-R-0337 |
| Colombia | Caquetá | La Arenosa | Caldeira Costa et al. 2015 |
| Colombia | Caquetá | Tres Esquinas | Nogueira et al. 2019 |
| Colombia | Caquetá | Vereda Palmichales | UAM-R-0414 |
| Colombia | Putumayo | Mocoa | IAvH-R-5855 |
| Ecuador | Morona Santiago | Chiguaza | Fugler & Walls 1978 |
| Ecuador | Morona Santiago | Macuma | Fugler & Walls 1978 |
| Ecuador | Morona Santiago | Santiago de Mendez | Fugler & Walls 1978 |
| Ecuador | Napo | Archidona, 1.5 km N of | Nogueira et al. 2019 |
| Ecuador | Napo | El Edén Lodge | This work |
| Ecuador | Napo | Jatun Sacha Biological Station | Vigle 2008 |
| Ecuador | Napo | Puerto Barantilla, 1.5 km E of | iNaturalist |
| Ecuador | Napo | Suchipakari Lodge | This work |
| Ecuador | Napo | Yachana Reserve | Whitworth & Beirne 2011 |
| Ecuador | Napo | Yuralpa | This work |
| Ecuador | Orellana | Comunidad Bocana del Suno | Caldeira Costa et al. 2015 |
| Ecuador | Orellana | El Coca | MHNG 2444.094 |
| Ecuador | Orellana | Pozo Capirón | Nogueira et al. 2019 |
| Ecuador | Orellana | Vía Pompeya Sur–Iro, km 57 | Nogueira et al. 2019 |
| Ecuador | Orellana | Vía Pompeya Sur–Iro, km 7.8 | Nogueira et al. 2019 |
| Ecuador | Orellana | Yasuní Scientific Station | Photo by David Salazar |
| Ecuador | Pastaza | Alto Curaray | Fugler & Walls 1978 |
| Ecuador | Pastaza | Arajuno | Nogueira et al. 2019 |
| Ecuador | Pastaza | Bosque Protector Pablo Lopez del Oglán Alto | DHMECN 3094 |
| Ecuador | Pastaza | Comunidad Santa Rosa | Caldeira Costa et al. 2015 |
| Ecuador | Pastaza | Kallana | MZUTI 5044 |
| Ecuador | Pastaza | Puyo | Fugler & Walls 1978 |
| Ecuador | Pastaza | Río Lliquino | Fugler & Walls 1978 |
| Ecuador | Pastaza | Río Punino | Nogueira et al. 2019 |
| Ecuador | Pastaza | Río Villano | Fugler & Walls 1978 |
| Ecuador | Pastaza | Sumak Kawsay In Situ | iNaturalist |
| Ecuador | Sucumbíos | Sacha Lodge | iNaturalist |
| Ecuador | Sucumbíos | San Pablo de Kantesiya | MHNG 2398.026 |
| Ecuador | Sucumbíos | Santa Cecilia | KU 148389 |
| Ecuador | Sucumbíos | Zancudococha | Nogueira et al. 2019 |
| Peru | Amazonas | La Poza | USNM 566603 |