| | |
| --- | --- |
| Published February 29, 2021. Open access. | Gallery ❯ |
Roughskin Dwarf-Gecko (Lepidoblepharis ruthveni)
Reptiles of Ecuador | Sauria | Sphaerodactylidae | Lepidoblepharis ruthveni
English common names: Roughskin Dwarf-Gecko, Ruthven's Scaly-eyed Gecko.
Spanish common names: Hojarito áspero, geco áspero de pestañas.
Recognition: ♂♂ 11.2 cmMaximum distance from the snout to the tip of the tail. Snout–vent length=5.1 cm. ♀♀ 10.7 cmMaximum distance from the snout to the tip of the tail. Snout–vent length=4.9 cm.. Dwarf geckos differ from other lizards based on their small size, lack of moveable eyelids, presence of a scaly supraciliary flap, and their leaf-litter-dwelling habits.1,2 The Roughskin Dwarf-Gecko (Lepidoblepharis ruthveni) differs from other members of its genus occurring in the Ecuadorian Chocó rainforest by being larger in body size and having conspicuously heterogenous dorsal scales: tiny granules interspersed with large conical scales (Figs 1 and 2).3,4 The two most Ecuadorian Lepidoblepharis species in size and coloration are L. conolepis and L. grandis, which have sub-equal (mostly homogenous) conical dorsal scales3,5 and occur north of the known distribution of L. ruthveni. Males of L. ruthveni differ from females by having a silver escutcheon, a characteristic concentration of holocrine secretory glands, on the belly (Fig. 3).5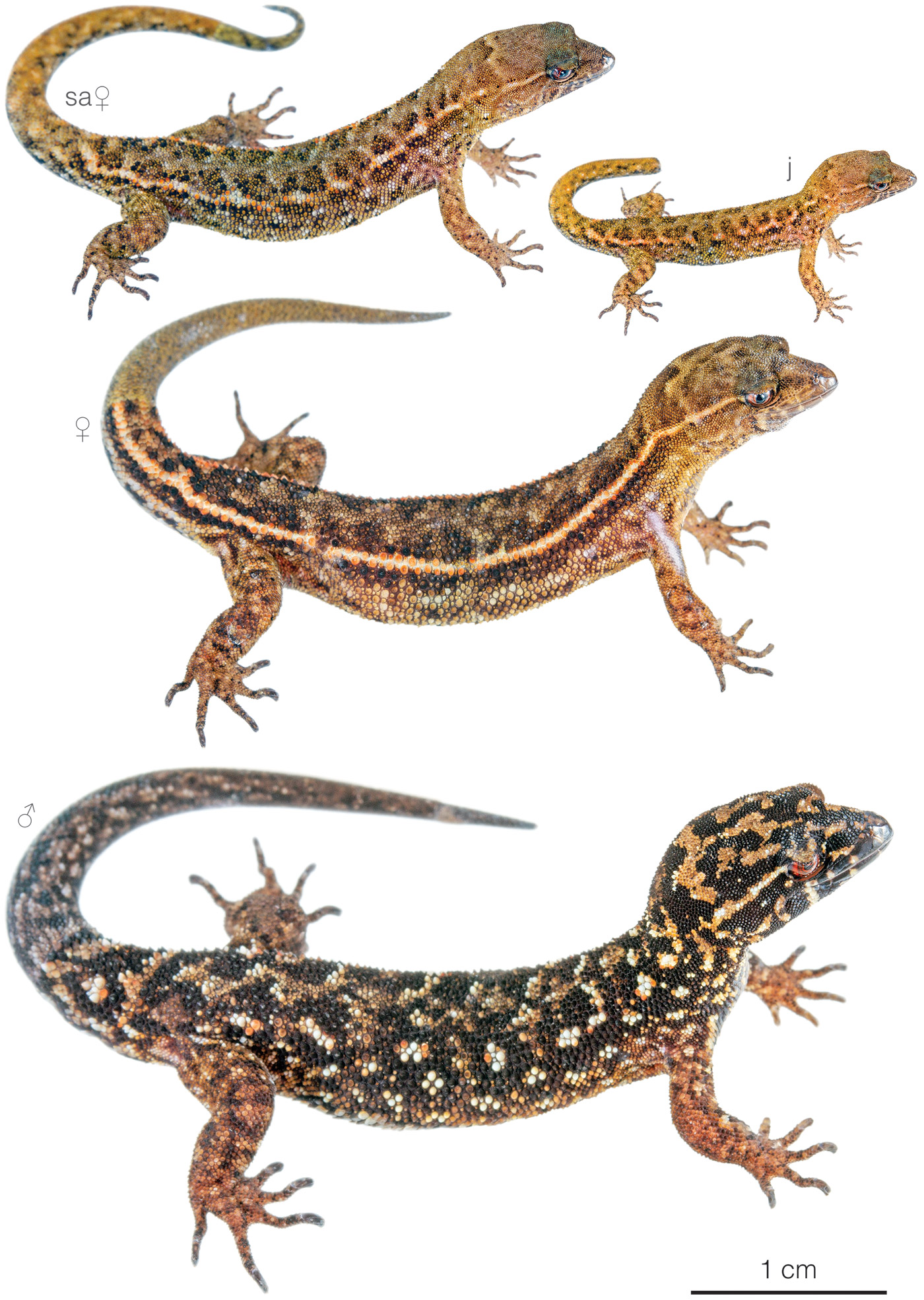 Figure 1: Roughskin Dwarf-Geckos (Lepidoblepharis ruthveni) from Balsapamba, Bolívar province, Ecuador. sa=subadult, j=juvenile.

Figure 2: Differences in dorsal scale arrangements among Lepidoblepharis occurring in western Ecuador: (a) tiny granules interspersed with large conical scales in L. ruthveni; (b) homogeneous large conical scales in L. conolepis and L. grandis; and (c) small homogenous granular scales in L. buchwaldi, L. intermedius, and L. peraccae.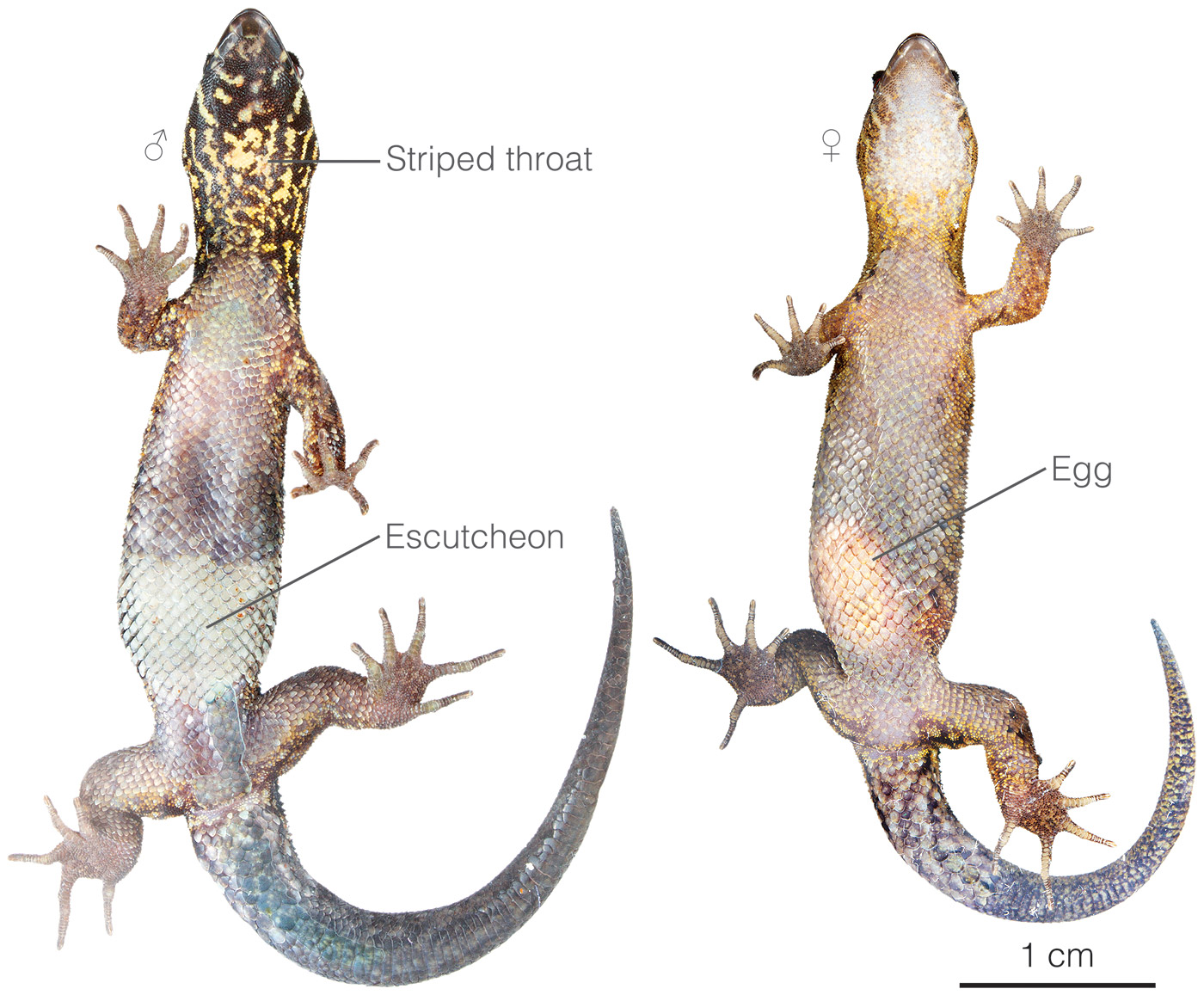 Figure 3: Key morphological differences of the ventral aspect of adult males and females of Lepidoblepharis ruthveni.
Natural history: Locally frequentRecorded weekly in densities below five individuals per locality.. Lepidoblepharis ruthveni is a cryptozoic (preferring moist, shaded microhabitats), terrestrial, and diurnal lizard that inhabits old-growth to heavily-disturbed rainforests, lower evergreen montane forests, and banana and cacao plantations adjacent to these forests.6 Roughskin Dwarf-Geckos spend most of their lives in thick accumulations of damp leaf-litter in well-shaded habitats along streams. When not active, they hide in crevices, holes in the ground, under rocks, logs, or piles of leaves.6 When threatened, individuals of L. ruthveni will quickly flee under cover. If captured, they can readily shed the tail as well as portions of their skin.6
Conservation: Vulnerable Considered to be facing a high risk of extinction in the mid-term future.. Lepidoblepharis ruthveni is proposed to be listed in this category, instead of Least Concern,7 on the basis of the species' limited extent of occurrence (here estimated to be ~10,326 km2) in an area having the highest rate of deforestation in Ecuador.8 An estimated 89% of the total suitable habitat of L. ruthveni has already been converted to pastures and agricultural fields,8 an environment in which the species does not survive. Furthermore, L. ruthveni has not been recorded in any of Ecuador's national parks.
Distribution: Lepidoblepharis ruthveni is endemic to an estimated ~10,326 km2 area in the Chocoan lowlands and adjacent foothills of the Andes in west-central Ecuador. The species occurs at elevations between 255 and 1178 m (Fig. 4). Records of this species from northwestern Ecuador and western Colombia are likely based on misidentifications.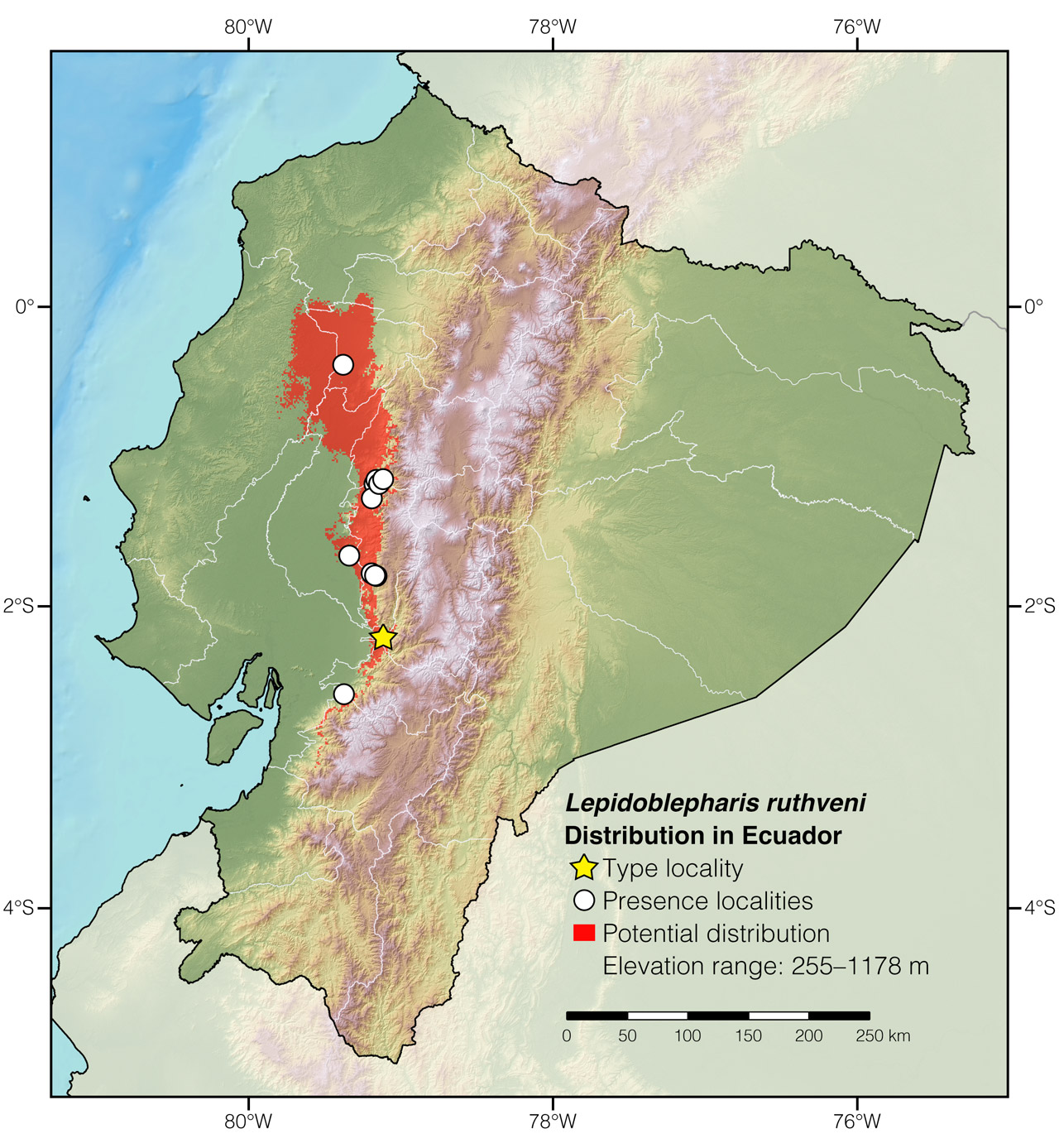 Figure 4: Distribution of Lepidoblepharis ruthveni in Ecuador. See Appendix 1 for a complete list of the presence localities included in the map.
Etymology: The generic name Lepidoblepharis, which comes from the Greek words lepidos (meaning "scale") and blepharis (meaning "eyelash"),9 refers to the scaly supraciliary flaps that are characteristic to this group of geckos.10 The specific epithet ruthveni honors Alexander Grant Ruthven (1882–1971), former president of the University of Michigan, in recognition of his many contribution to the herpetology of the Americas.11
See it in the wild: Roughskin Dwarf-Geckos are secretive lizards that are recorded rarely unless they are actively searched for by raking leaf-litter or by turning over rocks and rotten logs along forested streams. Individuals can be found with ~5–15% certainty along the few remaining gallery forests around the towns Moraspungo, Balsapamba, and Bucay.
Acknowledgments: Special thanks to María Jose Quiroz and Eric Osterman for finding some of the individuals of Lepidoblepharis ruthveni photographed in this account. This account was published with the support of Secretaría Nacional de Educación Superior Ciencia y Tecnología (programa INEDITA; project: Respuestas a la crisis de biodiversidad: la descripción de especies como herramienta de conservación; No 00110378), Programa de las Naciones Unidas (PNUD), and Universidad San Francisco de Quito (USFQ).
Author: Alejandro ArteagaaAffiliation: Khamai Foundation, Quito, Ecuador.
Photographer: Alejandro ArteagaaAffiliation: Khamai Foundation, Quito, Ecuador.
How to cite? Arteaga A (2021) Roughskin Dwarf-Gecko (Lepidoblepharis ruthveni). In: Arteaga A, Bustamante L, Vieira J, Guayasamin JM (Eds) Reptiles of Ecuador: Life in the middle of the world. Available from: www.reptilesofecuador.com. DOI: 10.47051/VRQC6675
Literature cited:
Appendix 1: Locality data used to create the distribution map of Lepidoblepharis ruthveni in Ecuador (Fig. 4). Go to the section on symbols and abbreviations for a list of acronyms used.
| | | | |
| --- | --- | --- | --- |
| Country | Province | Locality | Source |
| Ecuador | Azuay | Río Patul | Field notes of Eduardo Toral |
| Ecuador | Bolívar | Balsapamba | EPN 13854 |
| Ecuador | Bolívar | Balsapamba, 4.15 km E of | This work |
| Ecuador | Bolívar | Border between Bolívar and Cotopaxi | Miyata 1985 |
| Ecuador | Bolívar | Pangua, 9 km SW of | Online multimedia |
| Ecuador | Bolívar | San Luis de Pambil, 7 km SE of | Online multimedia |
| Ecuador | Cotopaxi | Moraspungo, 9.1 km E of | USNM 286108 |
| Ecuador | Guayas | Chimbo | Parker 1926 |
| Ecuador | Los Ríos | Cerro Sama Mumbes | iNaturalist |
| Ecuador | Santo Domingo de los Tsáchilas | Río Peripa | Parker 1926 |