| | |
| --- | --- |
| Published November 9, 2020. Open access. | Gallery ❯ |
Black Thread-Snake (Trilepida anthracina)
Reptiles of Ecuador | Serpentes | Leptotyphlopidae | Trilepida anthracina
English common names: Black Thread-Snake, Baños Earthworm-Snake, Bailey's Blind-Snake.
Spanish common names: Culebra lombriz negra, serpiente gusano del Pastaza, culebra ciega.
Recognition: ♂♂ 29.3 cmMaximum distance from the snout to the tip of the tail. ♀♀ 28 cmMaximum distance from the snout to the tip of the tail.. In its area of distribution, the Black Thread-Snake (Trilepida anthracina) can easily be recognized by its small size, rudimentary eyes, and fossorial (living underground) habits.1 It differs from other blind snakes occurring in Amazonian Ecuador (Epictia signata and Amerotyphlops reticulatus) by having three supralabial scales and by lacking a whitish snout. Other identifying features of T. anthracina include ventral scales similar in size to dorsal scales, and left lung absent.1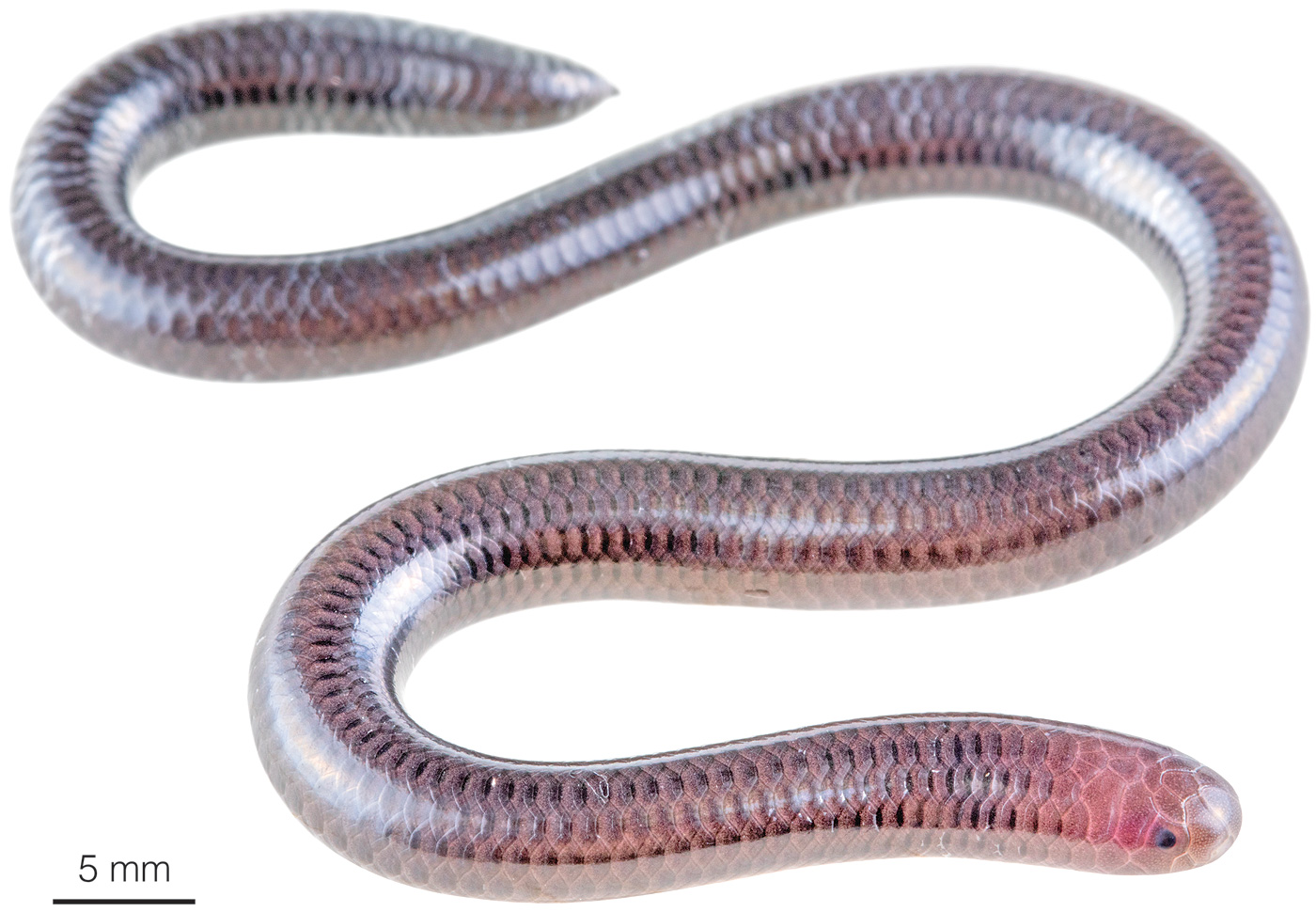 Figure 1: Juvenile of Trilepida anthracina from San Pedro, Tungurahua province, Ecuador.
Natural history: Extremely rareTotal average number of reported observations per locality less than three.. Trilepida anthracina is a fossorial snake that inhabits old-growth to moderately disturbed evergreen montane forests and cloudforests. It also occurs in areas containing a mixture of pastures, crops (particularly of Naranjilla), rural houses, gardens, and remnants of native vegetation.2,3 Black Thread-Snakes spend most of their lives in tunnels they excavate in areas of soft soil or under rocks, logs, or in leaf-litter.2,4 Individuals have also be seen moving at ground level during the day,2,3 basking on the forest floor,5 or crossing roads and trails.3 There is no published information about the diet or reproduction of T. anthracina.
Conservation: Vulnerable Considered to be facing a high risk of extinction in the mid-term future.. Trilepida anthracina is included in this category based on the species' confirmed limited extent of occurrence and because there is continuing decline in the extent and quality of its habitat.6 Although there are records of T. anthracina in extreme southeastern Ecuador,4,5 it is still unsure if these in fact belong to the same species as the individuals in the Pastaza river valley. In this valley, Black Thread-Snakes have been registered in two private reserves (Chamana and La Candelaria),7 but the majority of the individuals have been seen in areas suffering from intense deforestation.
Distribution: Trilepida anthracina is endemic to the Amazonian slopes of the Andes of Ecuador. Most records are along the Pastaza river valley, but the species has also been registered in the Cordillera del Cóndor. Trilepida anthracina occurs at elevations between 1196 and 2471 m.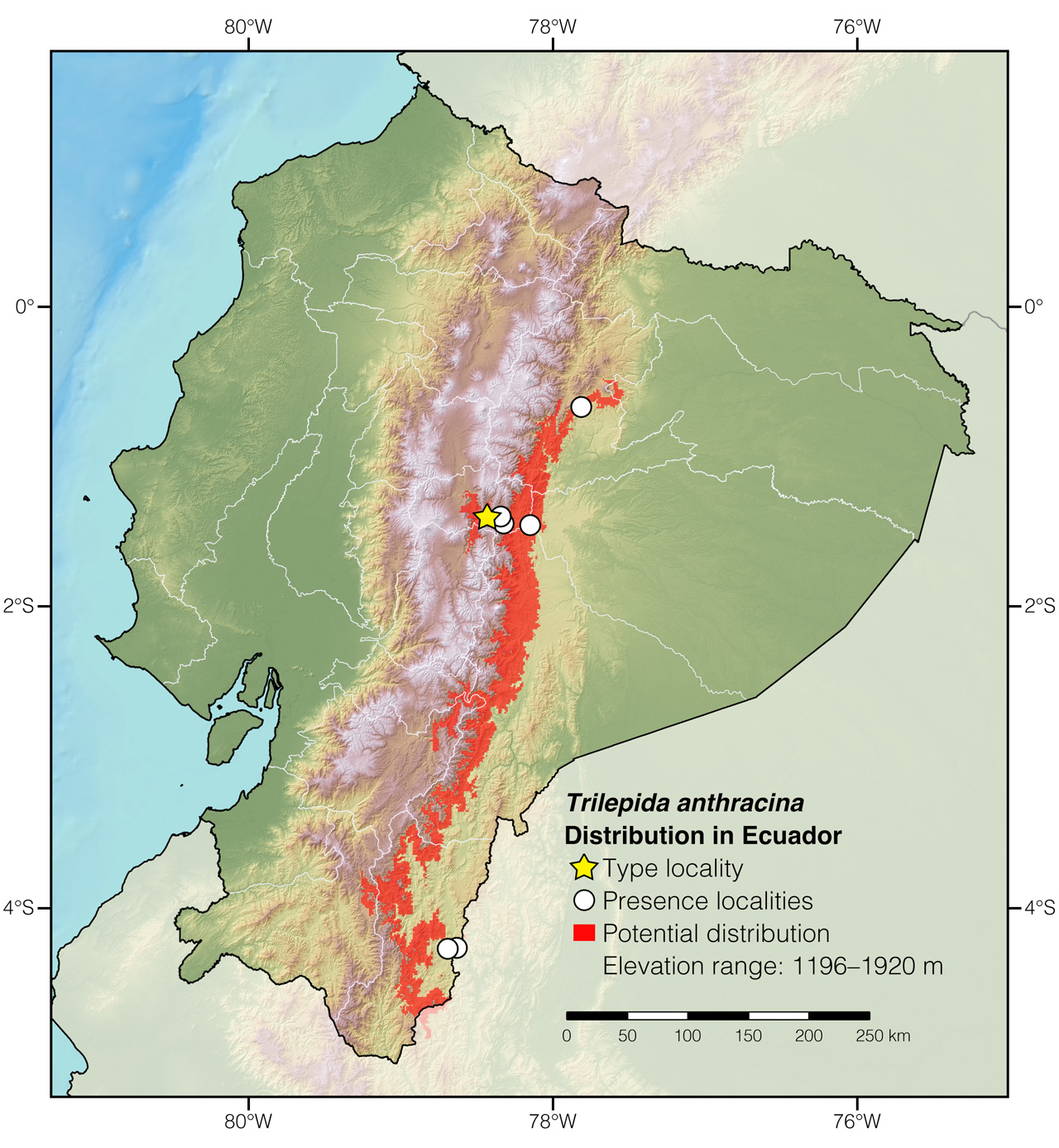 Figure 2: Distribution of Trilepida anthracina in Ecuador. See Appendix 1 for a complete list of the presence localities included in the map.
Etymology: The generic name Trilepida is derived from the Greek words treis (meaning "three") and lepis (meaning "scale").8 It refers to the presence of three supralabial scales, a characteristic that separates snakes of this genus from other blind snakes.1 The specific epithet anthracina, which is derived from the Latin word anthrakinus (meaning "coal-black"),9 refers to the blackish coloration of this snake.10
See it in the wild: Black Thread-Snakes cannot be expected to be seen reliably using standard methods of field herping, since individuals are recorded accidentally and no more than once every few months. One way to increase the odds of finding individuals is by actively digging in areas of soft soil or by turning over rocks and logs in suitable habitats.
Acknowledgments: Special thanks to Darwin Núñez, David Salazar, and Maritza Copo for providing natural history information and locality records for Trilepida anthracina. Thanks to María Jose Quiroz for finding the individual of Trilepida anthracina photographed in this account.
Special thanks to Oliver Levers for symbolically adopting the Black Thread-Snake and helping bring the Reptiles of Ecuador book project to life.
Click here to adopt a species.
Author: Alejandro ArteagaaAffiliation: Biodiversity Field Lab, Khamai Foundation, Quito, Ecuador.
Photographer: Jose VieiraaAffiliation: Tropical Herping (TH), Quito, Ecuador.,bAffiliation: ExSitu, Quito, Ecuador.
How to cite? Arteaga A (2020) Black Thread-Snake (Trilepida anthracina). In: Arteaga A, Bustamante L, Vieira J, Guayasamin JM (Eds) Reptiles of Ecuador: Life in the middle of the world. Available from: www.reptilesofecuador.com. DOI: 10.47051/YZRY9660
Literature cited:
Adalsteinsson SA, Branch WR, Trape S, Vitt LJ, Hedges SB (2009) Molecular phylogeny, classification, and biogeography of snakes of the Family Leptotyphlopidae (Reptilia, Squamata). Zootaxa 2244: 1–50. DOI: 10.11646/zootaxa.2244.1.1
Salazar-Valenzuela D, Carrillo EO, Aldás A S (2010) Tricheilostoma anthracinum. Geographic distribution. Herpetological Review 41: 111–112.
Reyes-Puig C (2019) Trilepida anthracina. The IUCN red list of threatened species. Available from: www.iucnredlist.org. DOI: 10.2305/IUCN.UK.2019-3.RLTS.T203643A2769326.en
Hedges SB (2011) The type species of the threadsnake genus Tricheilostoma Jan revisited (Squamata, Leptotyphlopidae). Zootaxa 3027: 63–64. DOI: 10.11646/zootaxa.3027.1.7
Appendix 1: Locality data used to create the distribution map of Trilepida anthracina in Ecuador (Fig. 2). Go to the section on symbols and abbreviations for a list of acronyms used.
| | | | |
| --- | --- | --- | --- |
| Country | Province | Locality | Source |
| Ecuador | Pastaza | Abitagua | Bailey 1946 |
| Ecuador | Tungurahua | Along Ulba river | This work |
| Ecuador | Tungurahua | Baños | Bailey 1946 |
| Ecuador | Tungurahua | Parque de la Familia | iNaturalist |
| Ecuador | Tungurahua | Reserva La Candelaria | MECN 2013 |
| Ecuador | Tungurahua | Reserva La Chamana | Juan Pablo Reyes, pers. comm. |
| Ecuador | Tungurahua | San Pedro | This work |
| Ecuador | Tungurahua | Vía a Puntzan | This work |
| Ecuador | Zamora Chinchipe | 6.5 km SE of Tundayme | Salazar-Valenzuela et al. 2015 |
| Ecuador | Zamora Chinchipe | Tepuy Las Orquídeas | Darwin Núñez, pers. comm. |