| | |
| --- | --- |
| Published December 13, 2022. Open access. | Gallery ❯ |
Blue-throated Anole (Anolis bombiceps)
Reptiles of Ecuador | Sauria | Anolidae | Anolis bombiceps
English common name: Blue-throated Anole, Blue-lipped Forest Anole, Surprise Anole.
Spanish common names: Anolis gargantiazul, anolis de labios azules.
Recognition: ♂♂ 20.6 cmMaximum distance from the snout to the tip of the tail. Snout–vent length=7.1 cm. ♀♀ 21.4 cmMaximum distance from the snout to the tip of the tail. Snout–vent length=7.4 cm..1,2 Anoles are easily distinguishable from other lizards by their diurnal habits, extensible dewlap in males, expanded digital pads, and granular scales on the dorsum and belly.3 The Blue-throated Anole (Anolis bombiceps) can be differentiated from other anoles that inhabit the Amazonian lowlands of Ecuador, especially the superficially similar A. scypheus, by having an entirely blue dewlap.1–4 The only other anole with a blue dewlap in eastern Ecuador is A. hyacintogularis, but this species occupies a different altitudinal gradient.5 Males of A. bombiceps differ from females by having a larger dewlap and a thickening at the base of the tail due to the presence of hemipenes.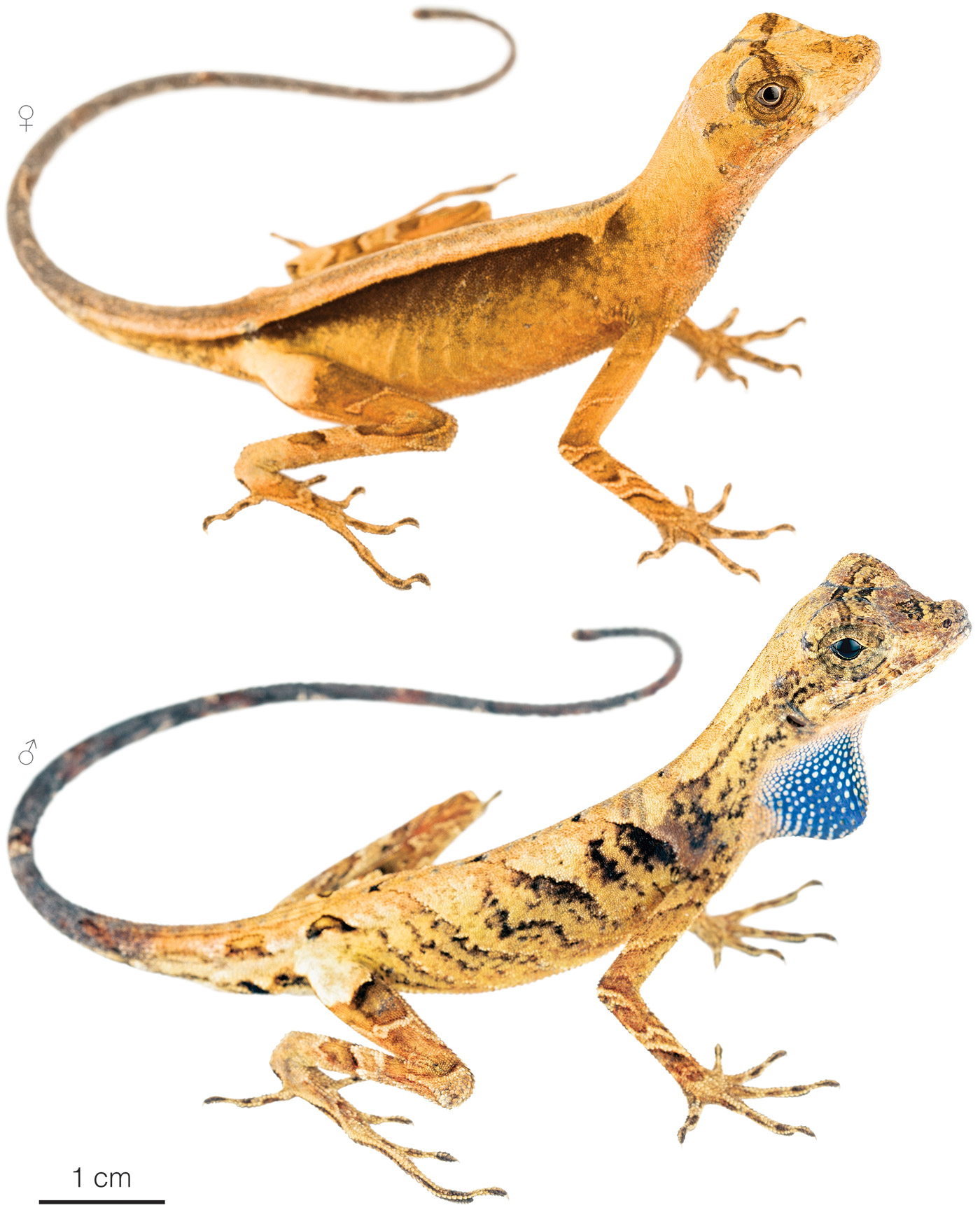 Figure 1: Individuals of Anolis bombiceps from Loreto, Peru.
Natural history: Anolis bombiceps is a frequently encountered anole in Loreto, Peru, but it is extremely rare in Ecuador, where there are less than 10 confirmed records.6,7 This species inhabits pristine lowland terra firme rainforest, forest edges, and seasonally-flooded forests.8,9 Blue-throated Anoles are diurnal and prefer to thermoregulate in the shade on logs and leaf-litter.8 They are primarily terrestrial and occasionally climb to shrubs and tree trunks no more than three meters above the ground.1,10,11 At night, they roost on leaves 3–5 cm above the ground.12 Blue-throated Anoles are passive foragers that feed on small invertebrates,1 such as mites and neuroptera.13
Conservation: Least Concern Believed to be safe from extinction given current circumstances..7 Anolis bombiceps is listed in this category given species' wide distribution, presence in protected areas, lack of widespread threats, and presumed large stable populations.7
Distribution: Anolis bombiceps is distributed throughout the upper Amazon basin of Brazil, Colombia, Ecuador, and Peru. In Ecuador, the species has been recorded at elevations between 194 and 459 m (Fig. 2).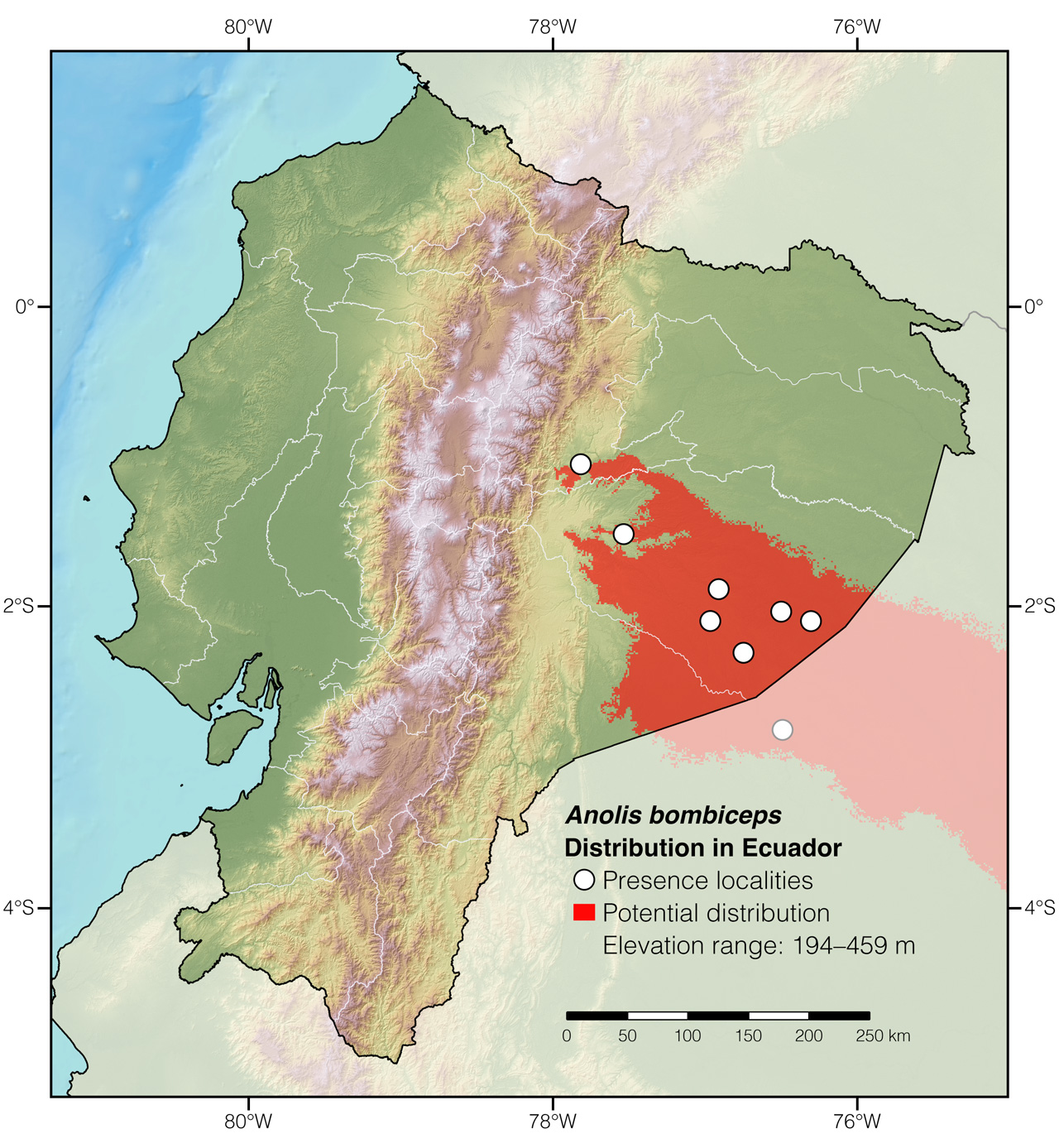 Figure 2: Distribution of Anolis bombiceps in Ecuador. See Appendix 1 for a complete list of the presence localities included in the map.
Etymology: The generic name Anolis is thought to have originated from Cariban languages, specifically from the word anoli, which is the name Arawak peoples may have used to refer to this group of lizards.14 The specific epithet bombiceps is a combination of the Latin words bombus (meaning "booming") and ceps (meaning "head").15 It probably refers to the shape of the head, originally described as being "convex above with very large orbits."16
See it in the wild: Blue-throated Anoles are extremely difficult to find in Ecuador. In this country, the only locality where this species has been found reliably is in Comunidad Santa Rosa, Pastaza province. The anoles are easier to spot at night as they are sleeping on green leaves or branches a few centimeters off the ground.
Acknowledgments: Special thanks to Lina Parra for helping compile the information presented here, to Andrés Pérez for creating the photos used in this account, and to Joaquin Lozano for allowing us to photograph of his specimens of Anolis bombiceps.
Authors: Jose VieiraaAffiliation: Tropical Herping (TH), Quito, Ecuador.,bAffiliation: ExSitu, Quito, Ecuador. and Alejandro ArteagacAffiliation: Khamai Foundation, Quito, Ecuador.
Photographer: Andrés Pérez SalernobAffiliation: ExSitu, Quito, Ecuador.
How to cite? Vieira J, Arteaga A (2022) Blue-throated Anole (Anolis bombiceps). In: Arteaga A, Bustamante L, Vieira J, Guayasamin JM (Eds) Reptiles of Ecuador: Life in the middle of the world. Available from: www.reptilesofecuador.com. DOI: 10.47051/WMIZ6020
Literature cited:
Appendix 1: Locality data used to create the distribution map of Anolis bombiceps in Ecuador (Fig. 2). Go to the section on symbols and abbreviations for a list of acronyms used.
| | | | |
| --- | --- | --- | --- |
| Country | Province | Locality | Source |
| Colombia | Amazonas | Alrededores Lago Taraira | ICN 8141 |
| Colombia | Amazonas | Leticia, 6 km NW of | Ribeiro-Júnior 2015 |
| Colombia | Amazonas | Puerto Nariño | Ribeiro-Júnior 2015 |
| Colombia | Amazonas | Río Amacayacu | Ribeiro-Júnior 2015 |
| Colombia | Amazonas | Rio Igará | ICN 2751 |
| Colombia | Vaupés | Cerro Flecha | iNaturalist |
| Colombia | Vaupés | Timbo | Avila-Pires 1995 |
| Ecuador | Napo | Puerto Napo | MCZ 87248 |
| Ecuador | Pastaza | Comunidad Santa Rosa | Torres-Carvajal et al. 2019 |
| Ecuador | Pastaza | Conambo | Ortega-Andrade 2010 |
| Ecuador | Pastaza | Kurintza | Mauricio Ortega, pers. comm. |
| Ecuador | Pastaza | Río Bufeo | Ortega-Andrade 2010 |
| Ecuador | Pastaza | Río Huiyayacu | Ortega-Andrade 2010 |
| Ecuador | Pastaza | Río Shionayacu | Ortega-Andrade 2010 |
| Peru | Loreto | Campo Andoas | Valqui Schult 2015 |
| Peru | Loreto | Capamento Choro | Von May & Mueses-Cisneros 2011 |
| Peru | Loreto | Centro Unión | Avila-Pires 1995 |
| Peru | Loreto | Estirón | Dixon & Soini 1975 |
| Peru | Loreto | Junction of rivers Napo and Sucusari | KU 222361 |
| Peru | Loreto | Mishana | Avila-Pires 1995 |
| Peru | Loreto | Moropon | Avila-Pires 1995 |
| Peru | Loreto | Nauta | Dixon & Soini 1975 |
| Peru | Loreto | Río Ampiyacu | Dixon & Soini 1975 |
| Peru | Loreto | Río Nanay | Avila-Pires 1995 |