| | |
| --- | --- |
| Published August 26, 2021. Updated November 26, 2023. Open access. | Gallery ❯ |
Hillis' Sticklizard (Pholidobolus hillisi)
Reptiles of Ecuador | Sauria | Gymnophthalmidae | Pholidobolus | Pholidobolus hillisi
English common name: Hillis' Sticklizard.
Spanish common names: Cuilanpalo de Hillis, cuilán de Hillis.
Recognition: ♂♂ 15 cmMaximum distance from the snout to the tip of the tail. Snout–vent length=5.1 cm. ♀♀ 16.7 cmMaximum distance from the snout to the tip of the tail. Snout–vent length=5.6 cm..1 Sticklizards differ from other lizards by having short but well-developed limbs, overlapping striated sub-hexagonal dorsal scales, and a brownish dorsal pattern with longitudinal stripes.1,2 The presence of six-sided finely wrinkled dorsal scales distinguishes Pholidobolus from other co-occurring small brownish lizards such as those in the genera Alopoglossus, Anadia, Andinosaura, Macropholidus, and Riama.3 The Hillis' Sticklizard (Pholidobolus hillisi) differs from other sticklizard species by having a brown coloration on the dorsum and flanks, a non-bifurcating vertebral stripe, and a distinct diagonal white stripe on each side of the chin.1 So far, this species has not been found co-occurring with any other Pholidobolus. Females of P. hillisi are larger than males, and males present ocelli and pale flecks around the insertion of the fore and hind limbs.1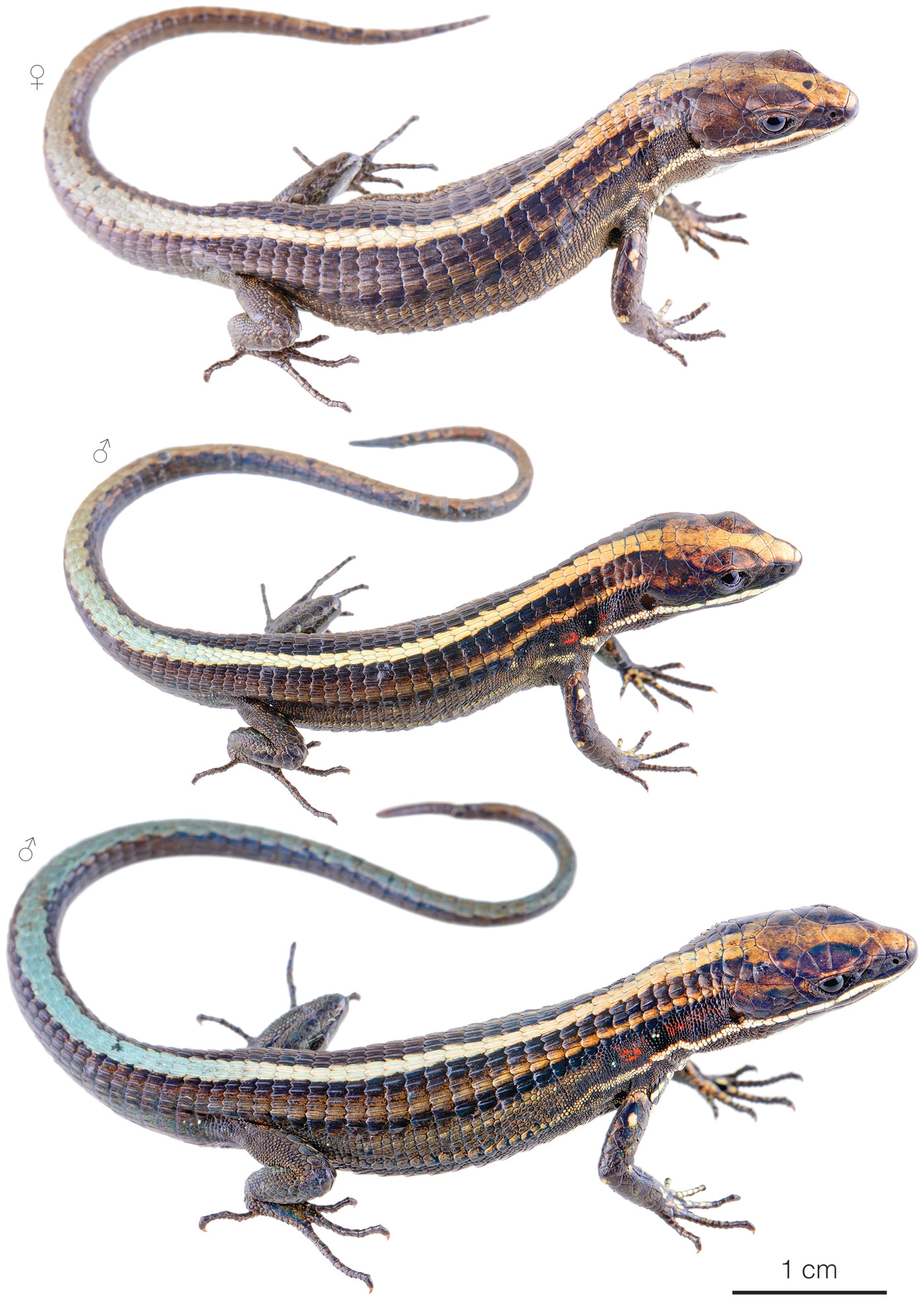 Figure 1: Individuals of Pholidobolus hillisi from San Francisco Research Station, Zamora Chinchipe province, Ecuador.
Natural history: Pholidobolus hillisi is a locally abundant saurian that inhabits open areas such as grasslands close to human infrastructures in a narrow strip of Amazonian cloud forest. Hillis' Sticklizards have been found hidden under logs, rocks, and roots as well as buried in earth walls.1,4 Active individuals have be seen basking on rocks along roads or resting under zinc plates in open areas during sunny days.1,4 At night, they remain hidden amidst moss or beneath surface objetcs.4 There are two records of individuals of this species being captured by house cats.1,4
Conservation: Data Deficient There is inadequate information to make an assessment of extinction risk..5 Pholidobolus hillisi is a recently described species; therefore, its conservation status has not yet been formally evaluated by the IUCN. Here, it is proposed to be included in the DD category because there is inadequate information to make an assessment of its extinction risk based on its scarce distribution data. The species is only from two localities (Fig. 2) separated from each other by areas having adequate cloud forest cover, suggesting it might be present elsewhere.
Distribution: Pholidobolus hillisi is known only from Zamora Chinchipe province, Amazonian slopes of the Andes, southestern Ecuador. A record from Sendero del Puma, Reserva Biológica Cerro Plateado, extreme southern Ecuador, represents the first time this species is found outside the type locality, and expands its distribution 77 km to the south. (Fig. 2).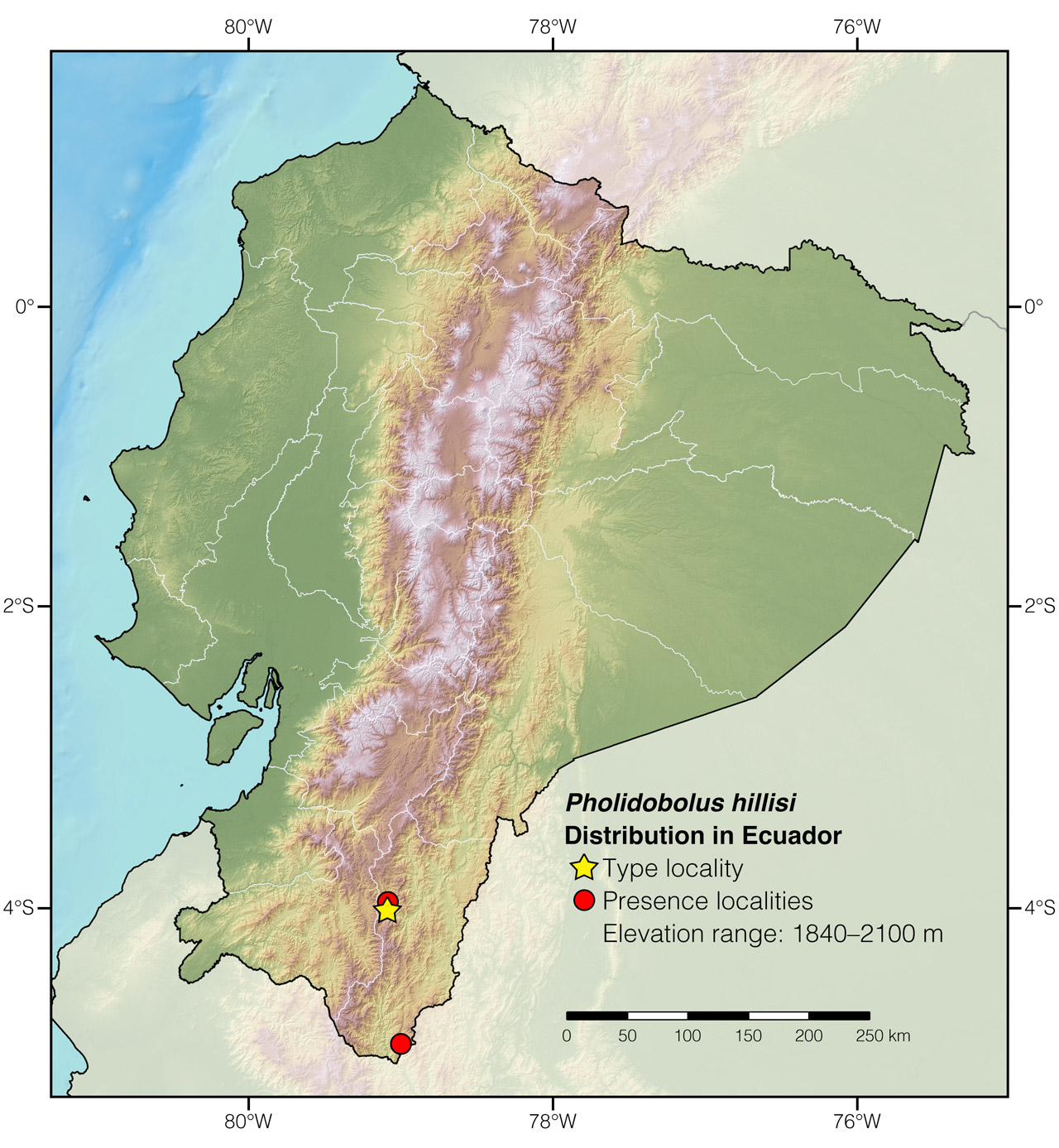 Figure 2: Distribution of Pholidobolus hillisi in Ecuador. The star corresponds to the type locality: San Francisco Research Station.
Etymology: The generic name Pholidobolus comes from the Greek words pholidos (=scale) and bolos (=lump),6 and probably refers to the imbricated or mounted scales. The specific epithet hillisi honors American evolutionary biologist Dr. David M. Hillis, in recognition of his contribution to the development of the field of molecular systematics.1
See it in the wild: Pholidobolus hillisi can be found relatively easily at the type locality, especially in open areas during hot sunny hours. Another option is to search for individuals hidden under rocks and logs at night or during overcast days..
Special thanks to David Whiteman for symbolically adopting the Hillis' Sticklizard and helping bring the Reptiles of Ecuador book project to life.
Click here to adopt a species.
Author: Amanda QuezadaaAffiliation: Tropical Herping (TH), Quito, Ecuador.,bAffiliation: Laboratorio de Herpetología, Universidad del Azuay, Cuenca, Ecuador.
Editor: Alejandro ArteagaaAffiliation: Khamai Foundation, Quito, Ecuador.
Photographer: Jose VieiraaAffiliation: Tropical Herping (TH), Quito, Ecuador.,cAffiliation: ExSitu, Quito, Ecuador.
How to cite? Quezada A (2023) Hillis' Sticklizard (Pholidobolus hillisi). In: Arteaga A, Bustamante L, Vieira J, Guayasamin JM (Eds) Reptiles of Ecuador: Life in the middle of the world. Available from: www.reptilesofecuador.com. DOI: 10.47051/QFDM9291
Literature cited: