| | |
| --- | --- |
| Published July 20, 2021. Updated November 24, 2023. Open access. | Gallery ❯ |
Condor Sticklizard (Pholidobolus condor)
Reptiles of Ecuador | Sauria | Gymnophthalmidae | Pholidobolus | Pholidobolus condor
English common name: Condor Sticklizard.
Spanish common names: Cuilanpalo del Cóndor, cuilán del Cóndor.
Recognition: ♂♂ 11.8 cmMaximum distance from the snout to the tip of the tail. Snout–vent length=4.7 cm..1 Sticklizards differ from other lizards by having short but well-developed limbs, overlapping striated sub-hexagonal dorsal scales, and a brownish dorsal pattern with longitudinal stripes.2,3 The presence of six-sided finely wrinkled dorsal scales distinguishes member of this genus from other co-occurring small brownish lizards such as those in the genera Alopoglossus, Anadia, Andinosaura, Macropholidus, and Riama.4 The Condor Sticklizard (Pholidobolus condor) is the only member of the genus known from its range and is easily differentiated by having green dorsolateral stripes on the head (Fig. 1).1 Females of the species are unknown.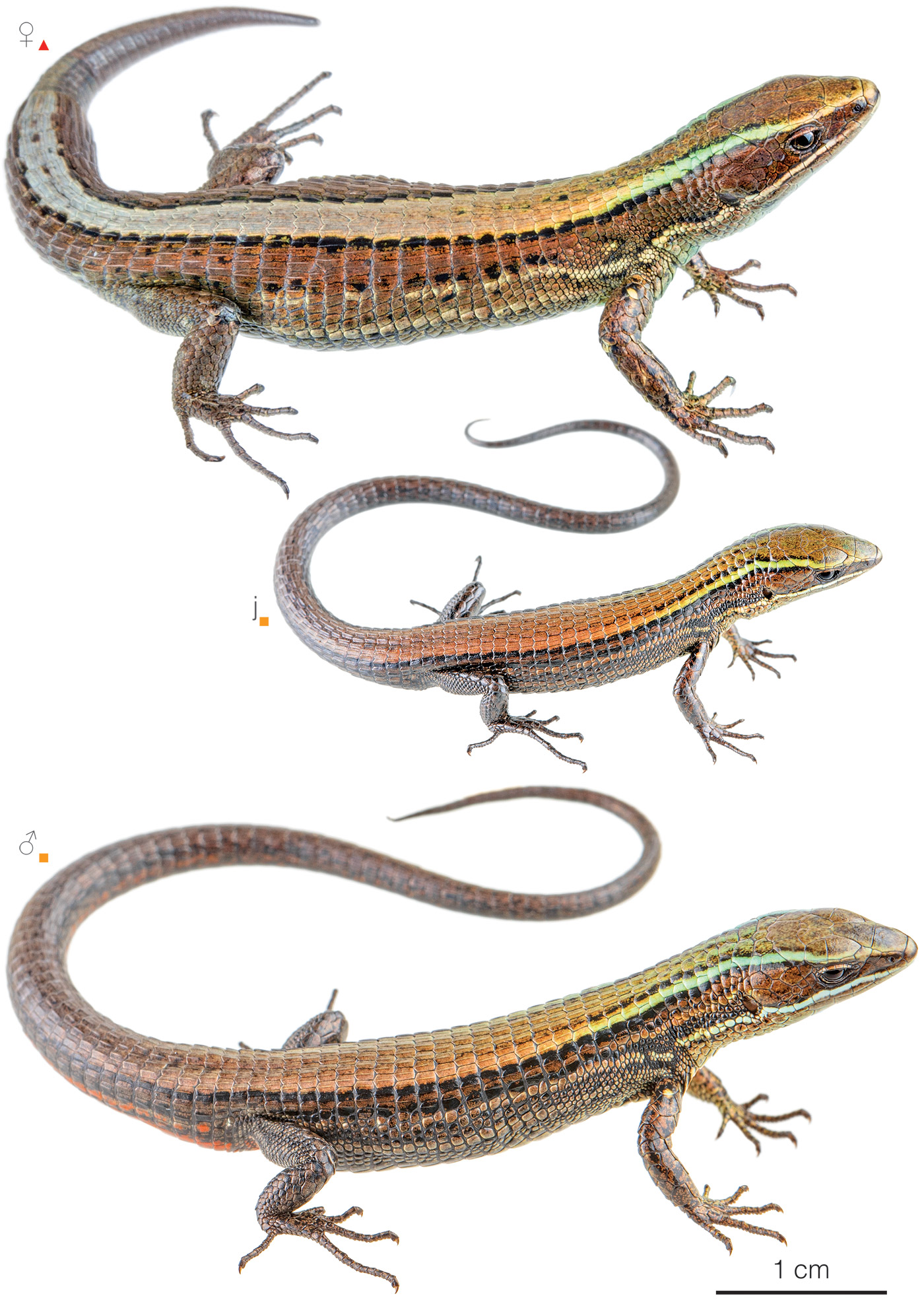 Figure 1: Individuals of Pholidobolus condor from Morona Santiago province, Ecuador: Área de Conservación Municipal Tinajillas (); El Quimi Biological Reserve (). j=juvenile.
Natural history: Pholidobolus condor is an extremely rare lizard whose existence has so far only been confirmed in well-preserved montane forest and scrub practically without any human intervention.1 Only two adult individuals unequivocally assignable to this species are known. One was active at night at the base of a bromeliad in the midst of shrub vegetation and the other was moving through moss-covered soil in an open area during a sunny day.1,5 In captivity, the adult male depicted in Fig. 1 consumed insects. Pholidobolus condor can have communal nests. Four eggs have been recorded under trunks or at the base of bromeliads1,5 up to 170 cm above the ground.5
Conservation: Critically Endangered Considered to be facing imminent risk of extinction..1 Pholidobolus condor is a recently described species; thus, its conservation status has not yet been formally evaluated by the IUCN. Here, it is proposed to be included in the CR threat category because the species' known range is extremely restricted and large-scale habitat fragmentation and destruction is evident within a few kilometers of the type locality.1 Although the known population is currently within the limits of the El Quimi Biological Reserve, small and large-scale mining activities are a threat that could extirpate this population.1
Distribution: Pholidobolus condor is endemic to El Quimi Biological Reserve in the Cordillera del Cóndor, Morona Santiago province, southeastern Ecuador.1 A second population found at Área de Conservación Municipal Tinajillas (Fig. 2) remains unconfirmed.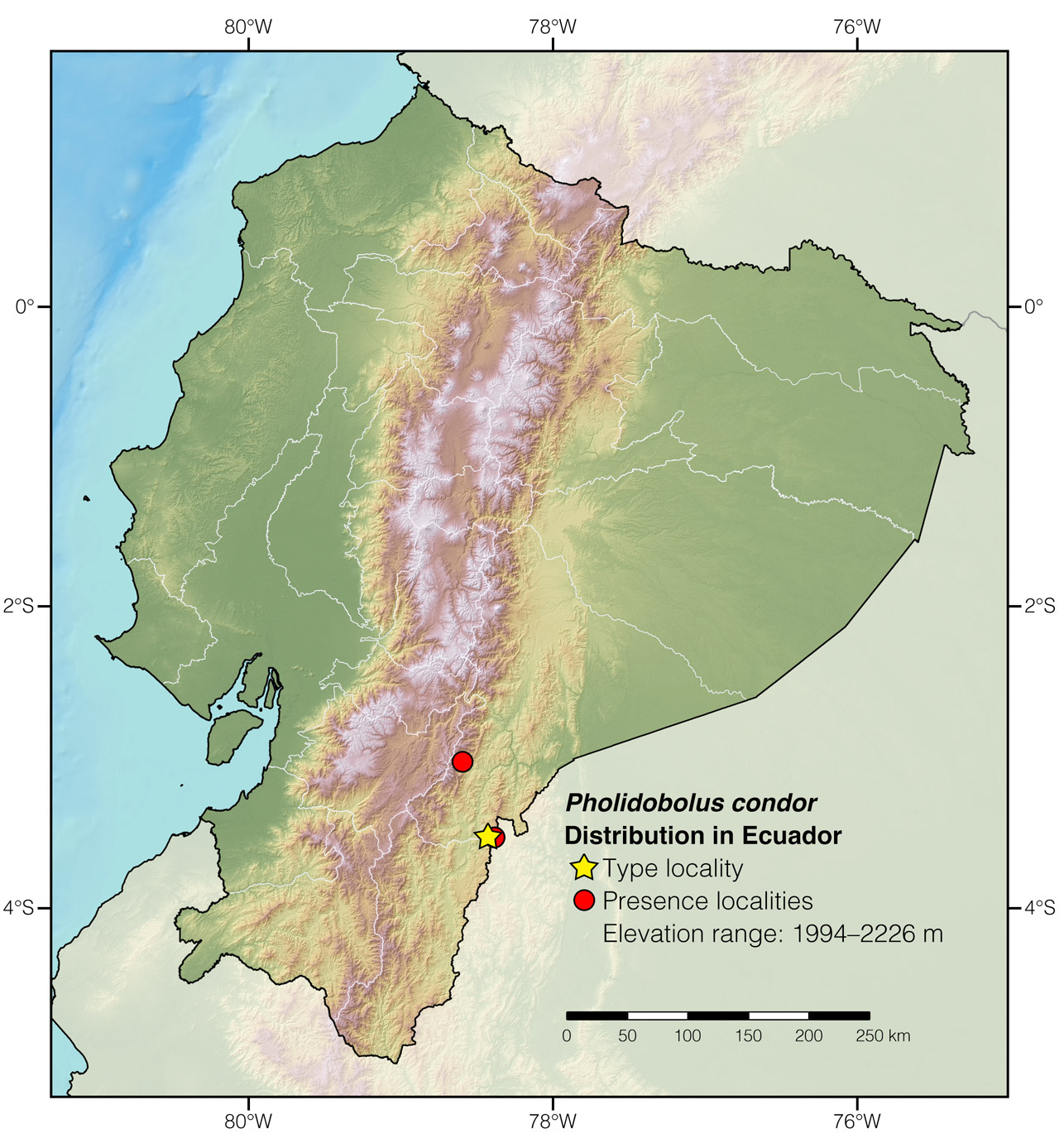 Figure 2: Distribution of Pholidobolus condor in Ecuador. The star corresponds to the type locality: El Quimi Biological Reserve.
Etymology: The generic name Pholidobolus comes from the Greek words pholidos (=scale) and bolos (=lump),6 and probably refers to the imbricated or mounted scales. The specific epithet condor refers to Cordillera del Cóndor, the mountain range where the species was discovered.1
See it in the wild: Pholidobolus condor is an extremely rare species, known only from its type locality. With so few individuals reported it is unlikely to observe them in the wild even after several days looking for them. It appears the best way to search for individuals of this species is by scanning bromeliads and low vegetation during hours of sunshine.
Author: Amanda QuezadaaAffiliation: Tropical Herping (TH), Quito, Ecuador.,bAffiliation: Laboratorio de Herpetología, Universidad del Azuay, Cuenca, Ecuador.
Editor: Alejandro ArteagaaAffiliation: Khamai Foundation, Quito, Ecuador.
Photographer: Jose VieiraaAffiliation: Tropical Herping (TH), Quito, Ecuador.,cAffiliation: ExSitu, Quito, Ecuador.
How to cite? Quezada A (2023) Condor Sticklizard (Pholidobolus condor). In: Arteaga A, Bustamante L, Vieira J, Guayasamin JM (Eds) Reptiles of Ecuador: Life in the middle of the world. Available from: www.reptilesofecuador.com. DOI: 10.47051/JZOP2971
Literature cited:
Parra V, Sales Nunes PM, Torres-Carvajal O (2020) Systematics of Pholidobolus lizards (Squamata, Gymnophthalmidae) from southern Ecuador, with descriptions of four new species. ZooKeys 954: 109–156. DOI: 10.3897/zookeys.954.50667
Montanucci RR (1973) Systematics and evolution of the Andean lizard genus Pholidobolus (Sauria: Teiidae). Miscellaneous Publications of the Museum of Natural History, University of Kansas 59: 1–52.
Torres-Carvajal O, Venegas P, Lobos SE, Mafla-Endara P, Sales Nunes PM (2014) A new species of Pholidobolus (Squamata: Gymnophthalmidae) from the Andes of southern Ecuador. Amphibian & Reptile Conservation 8: 76–88.
Peters JA, Donoso-Barros R (1970) Catalogue of the Neotropical Squamata: part II, lizards and amphisbaenians. Bulletin of the United States National Museum, Washington, D.C., 293 pp.