| | |
| --- | --- |
| Published January 17, 2021. Open access. | Gallery ❯ |
Touzet's Ground Snake (Atractus touzeti)
Reptiles of Ecuador | Serpentes | Colubridae | Atractus | Atractus touzeti
English common name: Touzet's Ground Snake.
Spanish common names: Tierrera de Touzet, culebra tierrera de los Guacamayos.
Recognition: ♀♀ 115.3 cmMaximum distance from the snout to the tip of the tail. Snout–vent length=108.1 cm..1 In the upper Cordillera de Guacamayos, the Touzet's Ground Snake (Atractus touzeti) is the only snake having a round head similar in width to the neck, small eyes, robust body, and dorsal pattern consisting of 37–42 narrow dark-edged yellowish to orangish bands on a dark-brown ground color.1,2 Atractus touzeti has a dorsal coloration that resembles the pattern of A. pachacamac and A. ukupacha. These are medium-sized (total length less than ~70 cm), less robust, and occur at lower elevations.1 Atractus touzeti can be confused with A. atlas, which is distributed in southeastern Ecuador and has a pattern of contrasting dark bands of width similar to the pale interspaces.2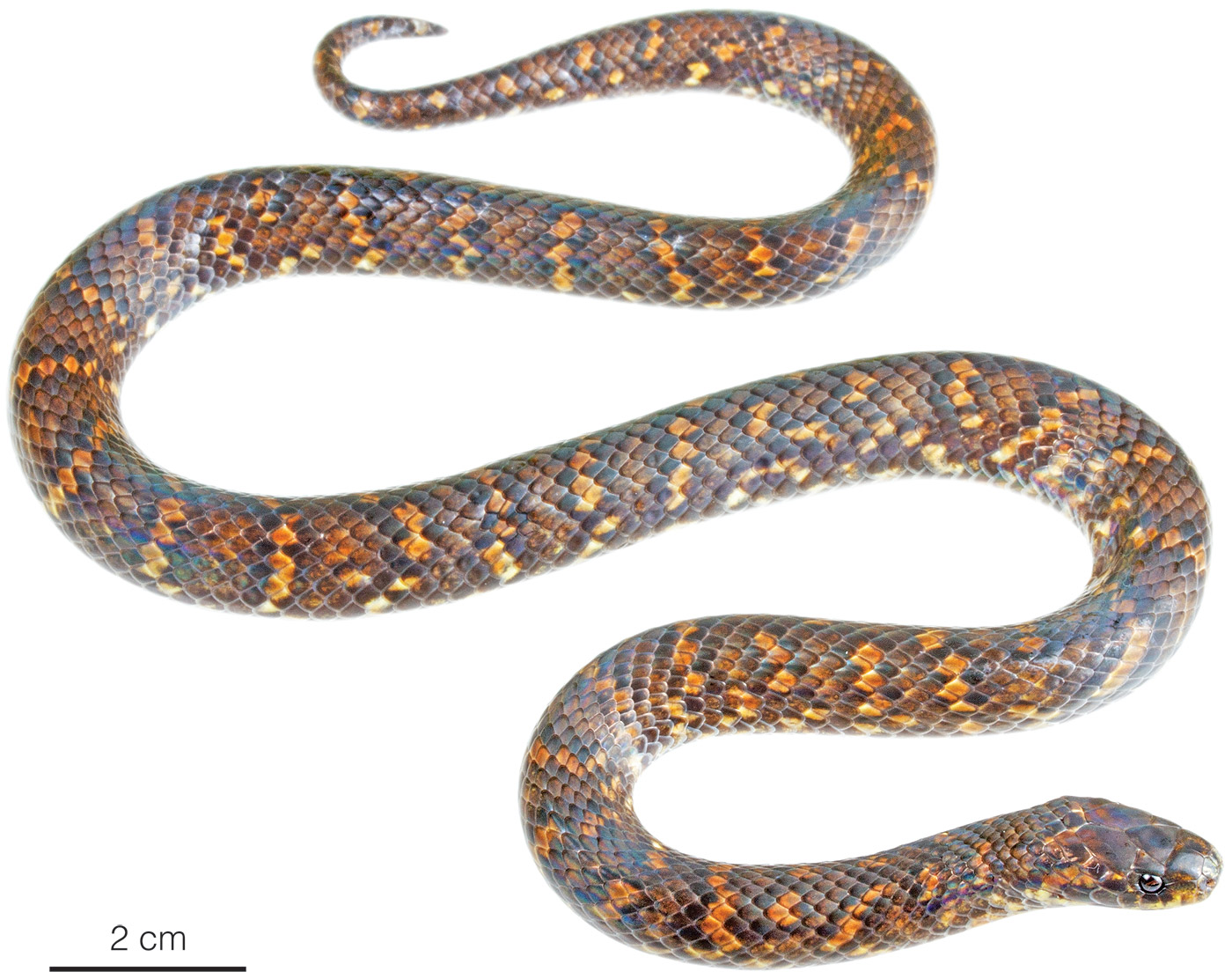 Figure 1: Adult female of the Touzet's Ground Snake (Atractus touzeti) from Virgen de Guacamayos, Napo province, Ecuador (SCA 3103).
Natural history: RareTotal average number of reported observations per locality less than ten.. Atractus touzeti is a semi-fossorial (living underground and at ground level) snake that inhabits pristine cloudforests as well as pastures adjacent to these forests.1,3 Touzet's Ground Snakes have been found crawling on the forest floor4 in the afternoon, at night, or during heavy rains before sunset.5 The snake's diet probably consist mainly of earthworms, as is the case for others giant ground snakes.2,6 Although the defensive behavior of this species is unknown, camouflage and trying to to flee are common strategies among other banded Amazonian Atractus.6,7
Conservation: Vulnerable Considered to be facing a high risk of extinction in the mid-term future.. Atractus touzeti has not been formally included in any IUCN red list threat category,8,9 mainly because records assignable to this species are scarce. However, a recent examination of Atractus specimens from the Amazonian slopes of the Ecuadorian Andes10 indicates that true individuals of A. touzeti have only been found along a 17 km long stretch of road that crosses the Cordillera de Guacamayos. Fortunately, all observations (Appendix 1) are inside protected areas: Antisana National Park and Sumaco National Park. Until more confirmed records of the species become available, we suggest the Touzet's Ground Snake be included in the Vulnerable category, since its confirmed area of occupancy is no greater than 20 km2 and the species faces the threat of vehicular traffic.1
Distribution: Atractus touzeti is endemic to an estimated ~12.2 km2 area on the Cordillera de Guacamayos, along the Amazonian slopes of the Andes of northern Ecuador. The species has been recorded only in Napo province and occurs at elevations between 1789 and 2258 m (Fig. 2).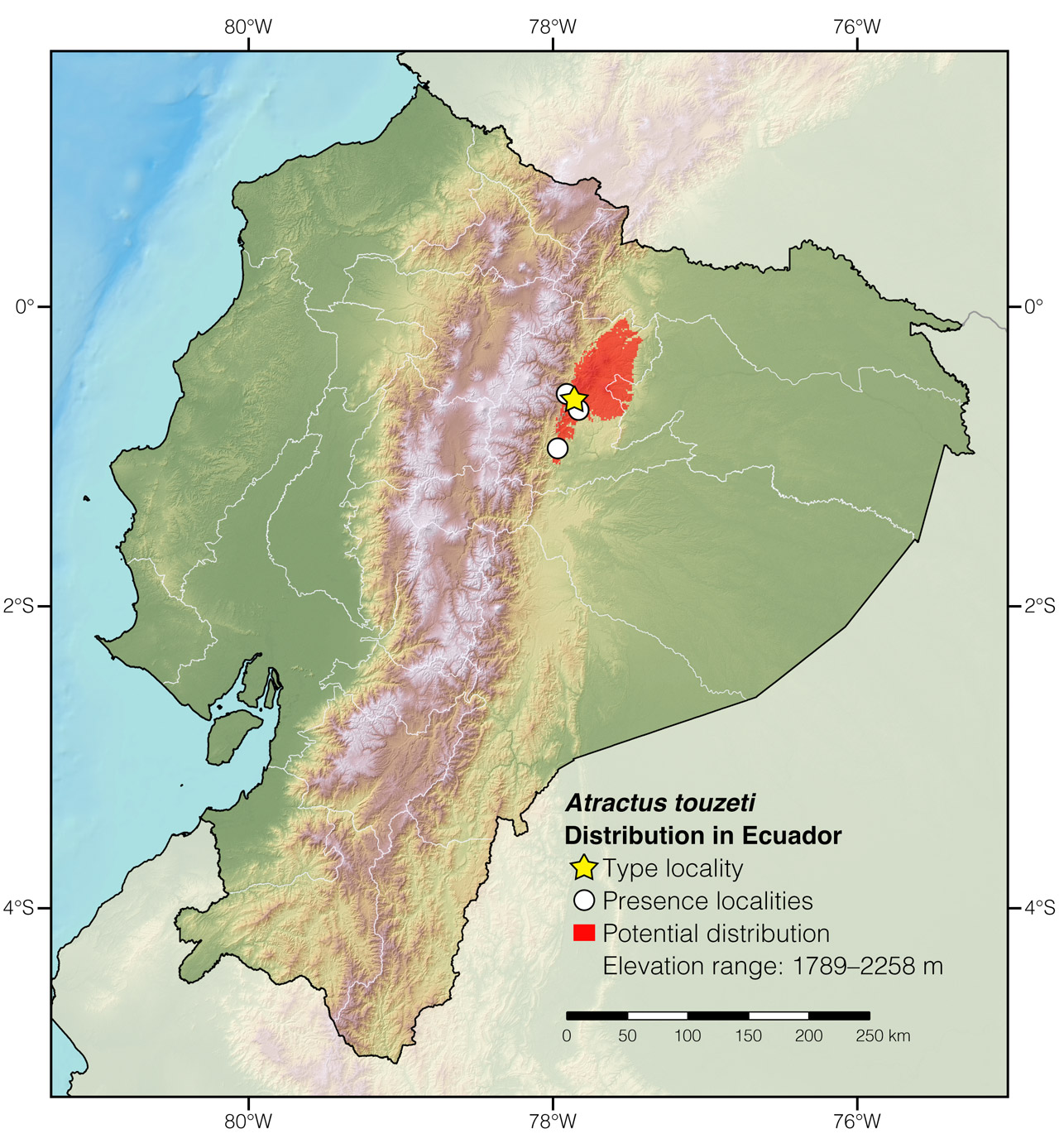 Figure 2: Distribution of Atractus touzeti in Ecuador. See Appendix 1 for a complete list of the presence localities included in the map.
Etymology: The name Atractus, which is a latinization of the Greek word άτρακτος (meaning "spindle"),11–13 probably refers to the fact that snakes of this genus have a uniform width throughout the body and a narrow tail, resembling an antique spindle used to spin fibers. The specific epithet touzeti honors Jean-Marc Touzet, a prolific herpetologist who has contributed immensely to the study and conservation of the herpetofauna of Ecuador.1
See it in the wild: Only a few (n=4) specimens of Atractus touzeti have ever been collected.1,10 All of these come from a single location: Virgen de Guacamayos. In this cloudforest area, the snakes may be located by road cruising or by scanning the forest floor along trails shortly after sunset, especially after a warm day followed by a brief drizzle.
Acknowledgments: Special thanks to Felipe Campos for providing information on the natural history of Atractus touzeti. This account was published with the support of Secretaría Nacional de Educación Superior Ciencia y Tecnología (programa INEDITA; project: Respuestas a la crisis de biodiversidad: la descripción de especies como herramienta de conservación; No 00110378), Programa de las Naciones Unidas (PNUD), and Universidad San Francisco de Quito (USFQ).
Authors: Duvan ZambranoaAffiliation: Universidad del Tolima, Ibagué, Colombia. and Alejandro ArteagabAffiliation: Tropical Herping (TH), Quito, Ecuador.
Photographer: Alejandro ArteagabAffiliation: Tropical Herping (TH), Quito, Ecuador.
How to cite? Zambrano D, Arteaga A (2021) Touzet's Ground Snake (Atractus touzeti). In: Arteaga A, Bustamante L, Vieira J, Guayasamin JM (Eds) Reptiles of Ecuador: Life in the middle of the world. Available from: www.reptilesofecuador.com. DOI: 10.47051/ENOP6664
Literature cited:
Schargel WE, Lamar WW, Passos P, Valencia JH, Cisneros-Heredia DF, Campbell JA (2013) A new giant Atractus (Serpentes: Dipsadidae) from Ecuador, with notes on some other large Amazonian congeners. Zootaxa 3721: 455–474. DOI: 10.11646/zootaxa.3721.5.2
Passos P, Scanferla A, Melo-Sampaio PR, Brito J, Almendariz A (2018) A giant on the ground: another large-bodied Atractus (Serpentes: Dipsadinae) from Ecuadorian Andes, with comments on the dietary specializations of the goo-eaters snakes. Anais da Academia Brasileira de Ciências 91: e20170976. DOI: 10.1590/0001-3765201820170976
Martins M, Oliveira ME (1998) Natural history of snakes in forests of the Manaus region, Central Amazonia, Brazil. Herpetological Natural History 6: 78–150.
Martins M, Marques OAV, Sazima I (2008) How to be arboreal and diurnal and still stay alive: microhabitat use, time of activity, and defense in neotropical forest snakes. South American Journal of Herpetology 3: 58–67. DOI: 10.2994/1808-9798(2008)3[58:HTBAAD]2.0.CO;2
Reyes-Puig C (2015) Un método integrativo para evaluar el estado de conservación de las especies y su aplicación a los reptiles del Ecuador. MSc thesis, Pontificia Universidad Católica del Ecuador, 73 pp.
Cisneros-Heredia DF, Valencia J, Almendáriz A (2020) Atractus touzeti. The IUCN red list of threatened species. Available from: www.iucnredlist.org. DOI: 10.2305/IUCN.UK.2020-3.RLTS.T50951164A54447689.en
Woodward SP, Tate R (1830) A manual of the Mollusca: being a treatise on recent and fossil shells. C. Lockwood and Company, London, 750 pp.
Appendix 1: Locality data used to create the distribution map of Atractus touzeti in Ecuador (Fig. 2). Go to the section on symbols and abbreviations for a list of acronyms used.
| | | | |
| --- | --- | --- | --- |
| Country | Province | Locality | Source |
| Ecuador | Napo | El Cacerito Amazónico | This work |
| Ecuador | Napo | Guacamayos–Cocodrilo | This work |
| Ecuador | Napo | Vinillos | Jose Simbaña, pers. comm. |
| Ecuador | Napo | Virgen de Guacamayos | Schargel et al. 2013 |